The hope candle burned down, today.
Peace will be next then joy then love.
Eventually, even the white wax from the Christ candle
And the purple, white and pink will all be cold to the touch.
The hope, peace, joy, love and Christ candles will all
It is tempting to make this into something more important than it is but
Like all the others before it.
It is tempting to make this into something more important than it is but
There will be t
hose we will get to know and
There will be those we know who were born and
There will be those who were healed and
There will be those set free and
There will be ways we will succeed and
It is tempting to make this into something less important than it is but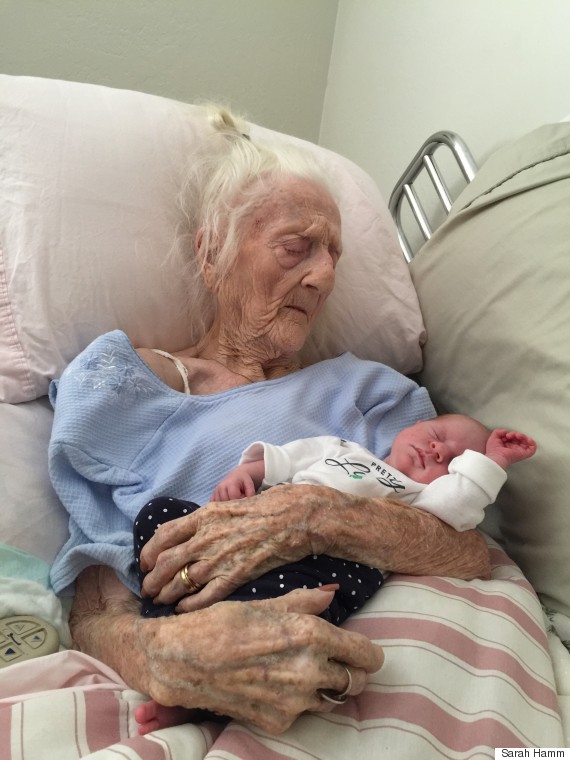 (Read the article about this picture at: http://www.huffingtonpost.com/2015/03/31/photo-of-101-year-old-woman-with-baby-response_n_6948860.html)
Amen